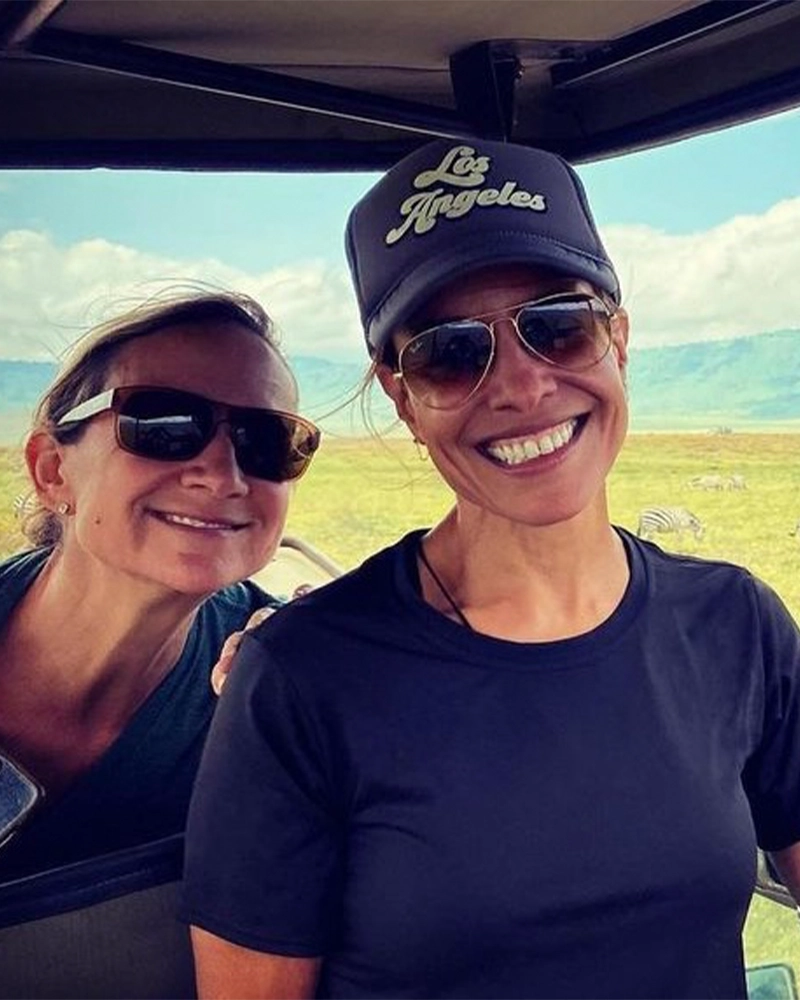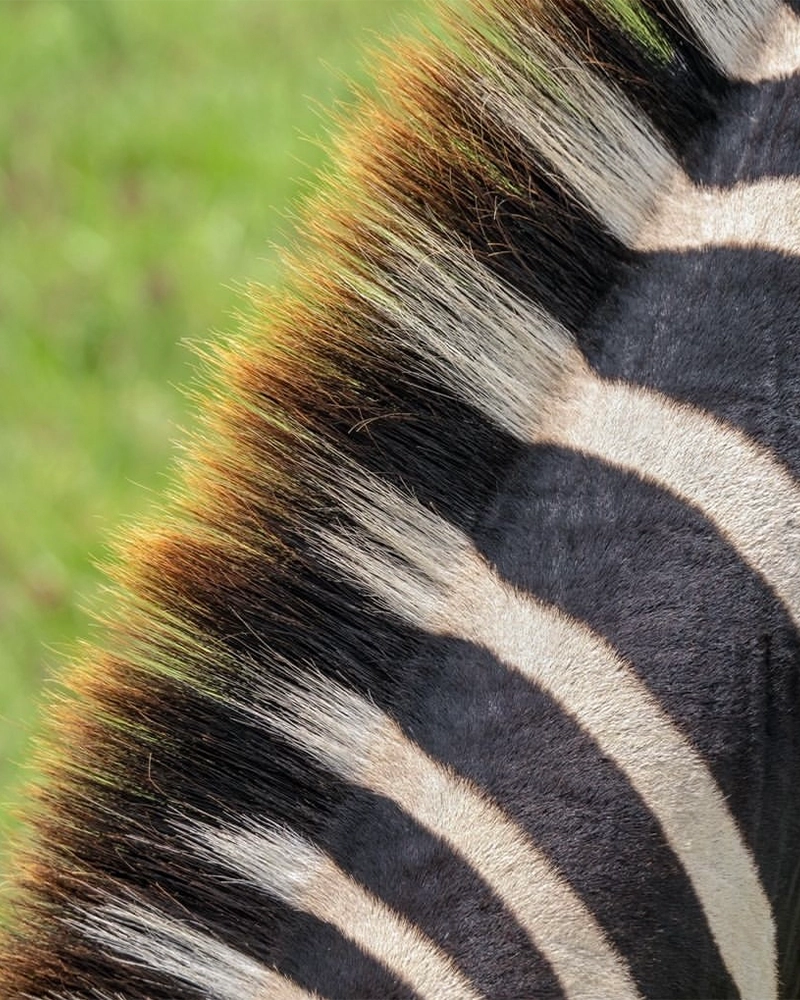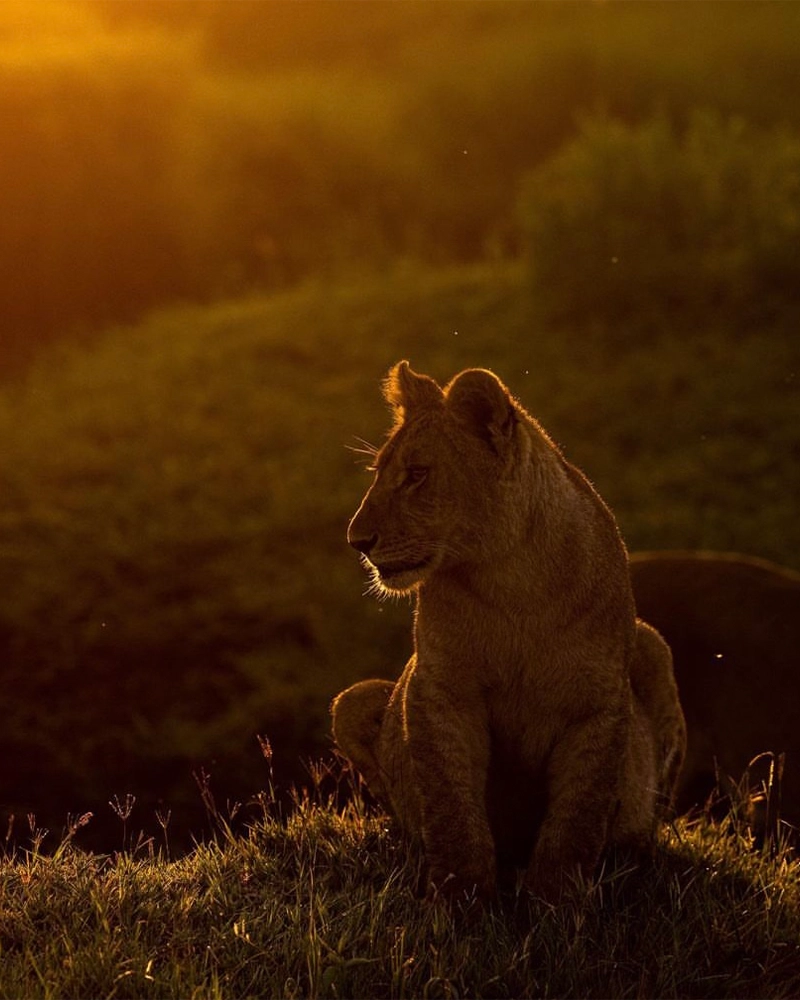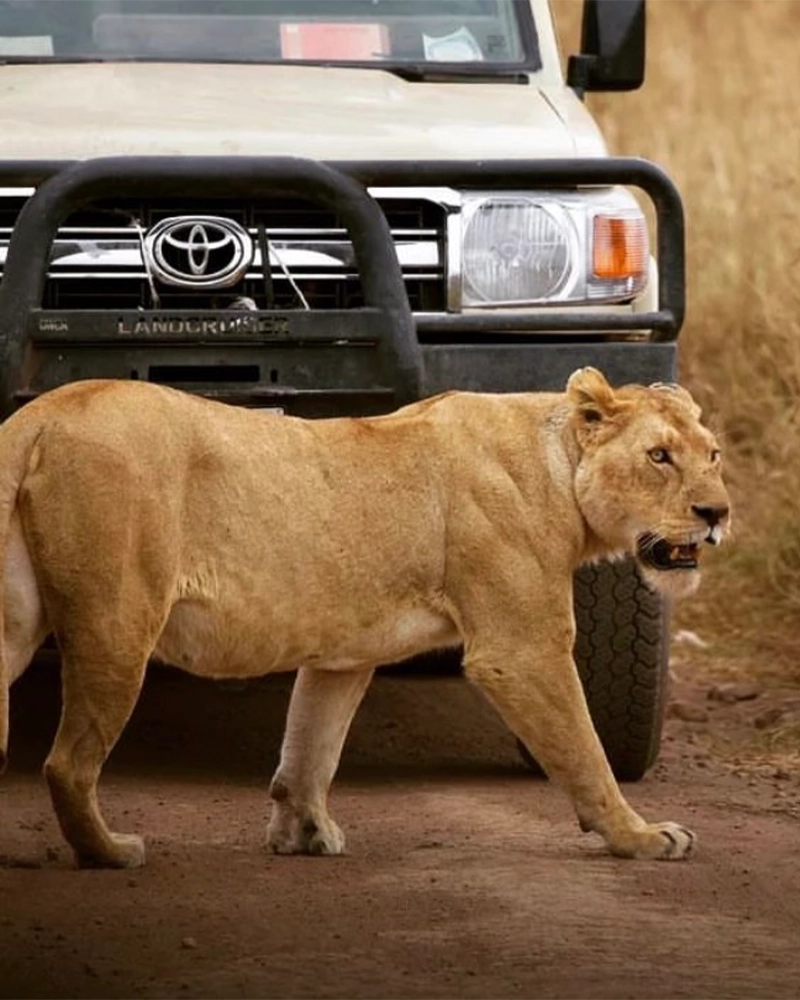 1 DAY TRIP (Ngorongoro)
Arusha – Ngorongoro
2.5 hours drive
You'll depart from Arusha at the crack of dawn for the long but scenic drive to the Ngorongoro Conservation Area. Along the way, you'll pass bustling Maasai villages and sweeping plains dotted with acacia and the occasional giraffe or wildebeest. We will proceed to Ngorongoro crater for a game drive, which is the natural wonder of the world and the unique, world famous caldera with the most abundant wildlife.
We will descend into the Ngorongoro crater floor from the comfort of your open-top vehicle, descending down the crater, you will enjoy amazing panoramic view and if you are lucky, you will see the Big five. The caldera is exhibiting more than 120 species of mammals. We will also visit saline lakes such as lake Magadi, which is a magnet for flamingos and other water birds. We will see pools full of hippos, the endangered East Africa's last black rhinos including birds such as secretary bird, white stork arriving from Europe during the wet season, kori bustards, crowned cranes and ostriches. It is for sure a landscape of sheer beauty. Another big draw card to this picturesque park is its dense population of predators, which include lions, hyenas, jackals, cheetahs and the ever-elusive leopard, which sometimes requires a trained eye to spot. After the thrills and excitement of the day, you will have a picnic lunch in the park. Across five/six hours, you'll see the very best that Africa has to offer.
In the late afternoon, with heads full of amazing memories, then you'll drive back to Arusha for accommodation and dinner.
1 DAY TRIP (Lake Manyara)
Arusha – Lake Manyara
2 hours drive
Lake Manyara day Trip Tour from Arusha Start early in the morning, we will collect you from your hotel in Arusha and drive you to Lake Manyara National Park. The park encompasses the northwest bank and part of the alkaline Lake Manyara which itself rests in the Great Rift Valley. The park is perhaps best known for its flamingos, pelicans and cormorants but it is also the home for a few hundred other species of birds; it is therefore a paradise for ornithologists. Next to a great variety of birds, the "Big Game" can also be seen. With a bit of luck you might see elephants in the wooded regions and with even more fortune the tree-climbing lions. Indeed, it was thought for a long time that the Lake Manyara National Park is the only place where lions can be found with this atypical behaviour of climbing trees. Baboons and vervet monkeys are also found amongst the forested areas and in the more open spaces, giraffes nibble at the fresh leaves while the various types of antelopes common to the region browse for tasty shoots.
After a picnic lunch, there will be more time for further game and wildlife watching before it is time to return to Arusha. Late evening after having a lot of fun, you will drive back to Arusha for accommodation and dinner.
1 DAY TRIP (Tarangire)
Arusha -Tarangire
1.5 hours drive
We'll depart from Arusha early in the morning and drives straight to the Tarangire National Park. The park's landscape is awe-inspiring; dotted with colossal termite mounds and ancient baobab trees, as well as golden savannah. The park has a year-round water supply and that's why it's so rich in wildlife. The park hosts over 550 species of bird, including the world's largest, the Maasai ostrich. (Yes, Tarangire is a small park but it attracts the biggest animals!).
You'll have a great view from the open roof of your sturdy 4×4, so get your camera ready for giraffe, warthog, impala, cheetah, mongoose, buffalo, and baboons.
But don't forget those elephants! You'll spot herds of elephants of all ages; bachelor herds or herds of females – babies, teenagers, young mums and older mums all led by a matriarch. You might spot a majestic bull elephant, too, who travel alone.
After a stop for a tasty lunch somewhere picturesque and, of course, safe, you'll spend the afternoon back in our 4×4 cruiser to Arusha for overnight.
1 DAY SAFARI (Arusha National park)
Moshi – Arusha National Park
1 hour drive
We will depart from Moshi or Arusha early in the morning and drive straight to Arusha National park. Make sure you have an early (and good!) breakfast because we leave at 8:00 am sharp for the hour's drive to Arusha National Park. Once you arrive, you'll stretch your legs on an out-of-this-world walking safari, accompanied by a ranger who will guide you through rainforest up to a sparkling waterfall where you'll be able to spot black and white colobus monkeys going about their day. After a tasty lunch you'll hop in the Land Cruiser for a game drive that will take you through a wider scope of the park, including the Lakes of Momella and the Ngurduto Crater, and you'll most likely spot buffalo, waterbuck, giraffe, warthogs, zebra and gazelle as well as a host of different bird species. If you're lucky you'll catch a glimpse of the shy leopard or elephant. Don't forget your camera! After the drive, you'll be driven back to Moshi/ Arusha.
Tanzania Safari Itineraries
Safari Tanzania Destinations